Rather than use the default diary colours, you can customise the font and background colour of diary events to your preferred colours.
Diary colours are a global setting which means any changes to these colours will affect all branches and users. They are set by Diary Event (appointment type) and not per user.  
 Note
Diary colours can only be changed by the Group Administrator in your branch who has access to System Administration
To set up your diary event colours:
Click Tools on the main toolbar

In the dropdown menu, click

Templates and admin
Click System Administration on the side menu
Click Group Settings
Scroll down and click Diary Colours
In the Diary Colours screen, you can set the Font Colour and Background Colour of each Diary Event.
Your core Diary Events will be listed in the upper section, whilst General appointments and all your pre-configured Diary Event Sub-Types will be in the lower section.

In the lower section, the colours used for General Appointment will apply as default for all of your other pre-configured Diary Event Sub-Types, so you may want to customise them.
Click on the colours and either select a predefined colour or choose from the palette

Alternatively, you can click Reset to change the colours back to the default colours

Click OK to confirm your chosen colour
Click Submit to confirm all changes and exit the screen
On returning to the Diary, refresh Alto (press CTRL + F5 on your keyboard) in order to see the changes you've made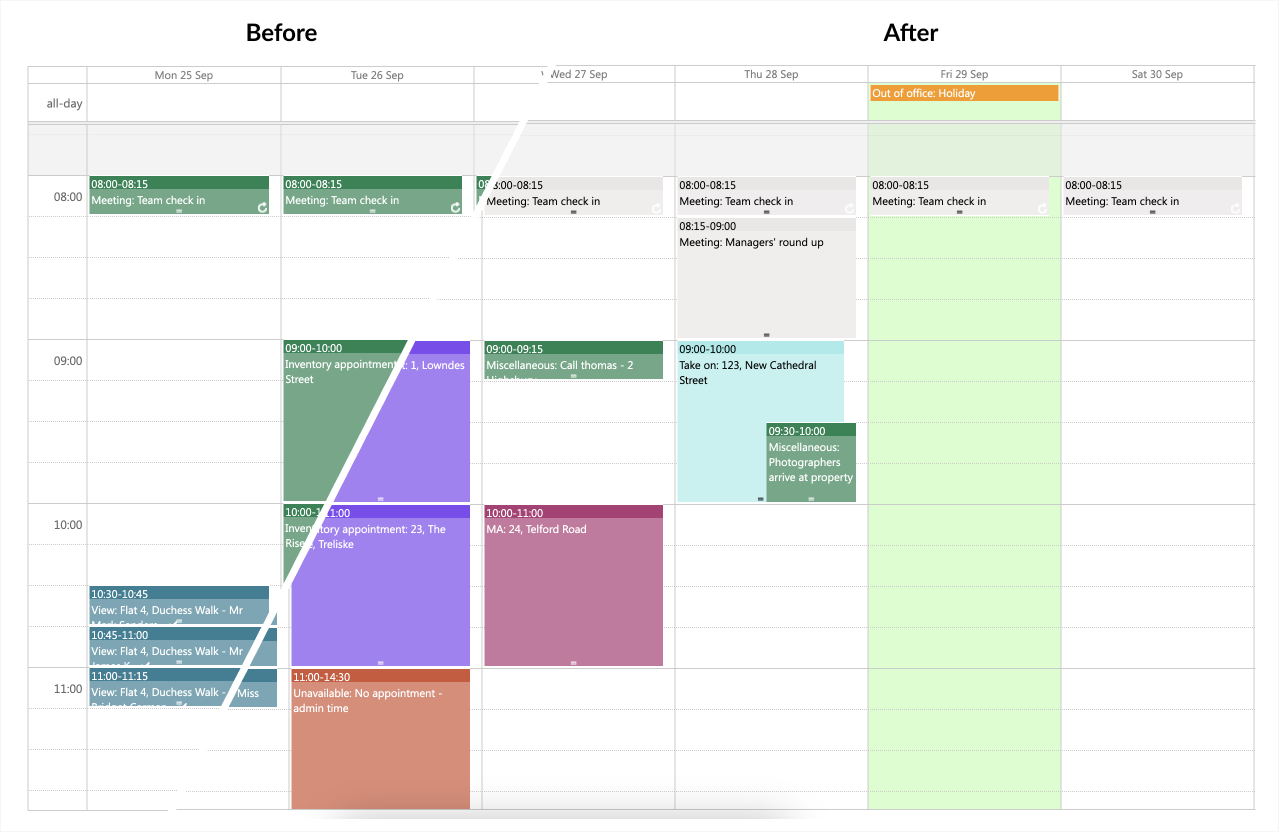 Note
If you specify a General Appointment as Urgent, your colour choices will be overridden and it'll display in red