The background and font colour of diary appointments can be customised to your preferred colours. They can however only be changed by the Group Administrator in your office who will have access to System Administration.
Diary colours are a global setting which means any changes to these colours will affect all branches and users. They are set by Diary Event and not per user.
To set up your diary appointment colours:
Click Tools on the main toolbar
Click System Administration on the side menu
Click Group Settings
Scroll down and click Diary Colours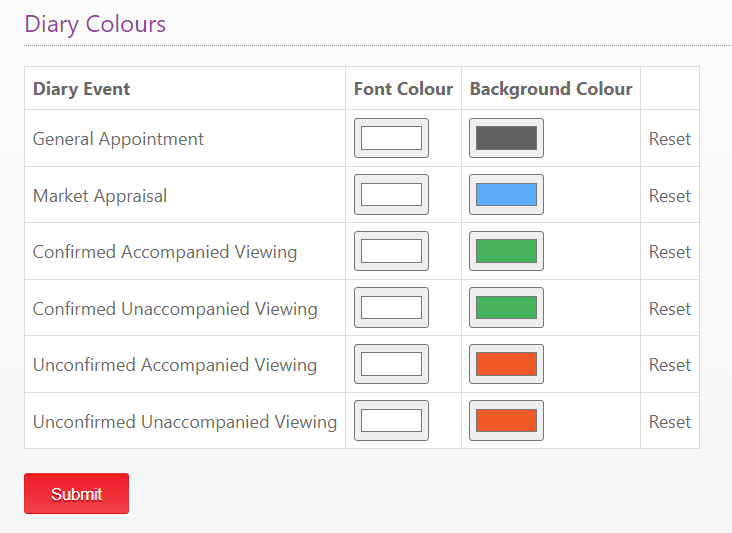 In the Diary Colours screen, you can set the Font Colour and Background Colour of each Diary Event.
Click on the colours and either select a predefined colour or choose from the palette
Click OK to confirm your chosen colour
Click Submit to confirm all changes and exit the screen