If you need to add a guarantor to an applicant or tenant record, you can do so. Once you have, you can easily identify which applicants and tenants have a guarantor recorded on their record.
Click Contacts on the main toolbar

Select the relevant contact (applicant) from

Recent & Favourite Contacts

Alternatively, find the contact (applicant) using the

Search Contacts

bar in the top right

Click

Contact on the side menu
Click the Other Addresses top tab
Click Add Contact Address
In the Type dropdown menu, click Tenant Guarantor
Enter the relevant guarantor contact information (You can either use the Postcode address finder or enter the address manually)
Select their preferred Delivery Method using the tickbox (A valid email address needs to be added to be able to send an email, and a postal address to print and send letters)
Add Notes if required
Click Save
Note
Alto will only be able to send correspondence to the guarantor where the correct guarantor merge tag has been used in the document template. If you want to be able to send an ad hoc email to the guarantor, we recommend that you set the guarantor up as a separate contact record
On the applicant and tenants Overview, you will be able to easily identify that a guarantor has been recorded on their record by the £ Shield symbol.

On the Contacts Overview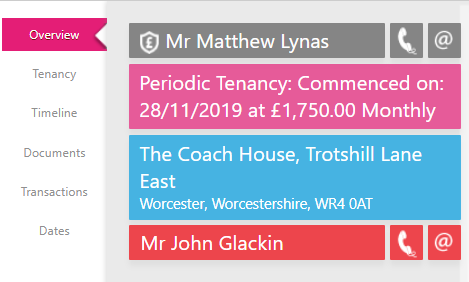 On the Tenancy Overview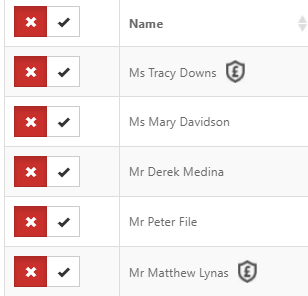 When receipting rent through the Property Management Dashboard
Related articles:
Creating and starting a tenancy