Alto uses a third party provider called SendGrid to send emails on your behalf. When you send an email from Alto, we pass the email to SendGrid and they are then sent from the SendGrid servers.
When the emails are received by the recipient, their security software will check the validity of these e-mails. Due to the process of how these e-mails are sent, they can be perceived as spam mail as they are sent on behalf of the agent by SendGrid. To verify the email is genuine, a check is done against the agents domain TXT records, otherwise known as SPF (Send Policy Framework). If sendgrid.net isn't included on the SPF records, this will reduce the chances of your email being received by the intended recipient.
This article includes:
Adding Alto into your SPF records
To add Alto into your SPF records, you'll need to speak to your IT provider and ask them to add in the following to your SPF/TXT records; include:sendgrid.net
Below is an example of how it'll appear in an SPF record:

Note
An SPF value will sometimes appear with a unique reference number before it, e.g u12345678.w123.sendgrid.net. This is created at the discretion of your IT provider, not Alto
For more information, please see https://sendgrid.com/docs/glossary/spf/.
How do I know that this hasn't been done already?
We can check your TXT records in the same way that the email clients do and confirm for you if they have been updated, but this can also be done by your domain provider.
For more information on SPF records, please see sendgrid's website.
How can I improve email deliverability?
Some users may experience problems with emails from Alto being sent to their customer's spam or junk folders.
To improve the likelihood of these emails reaching your customers inboxes, we have a feature that allows you to update your email domain to allow SendGrid to more reliably send on your behalf.
Click Tools on the main toolbar
On the side menu, under System Tools, click System Administration
Click

Group Settings

There is a new heading of Email Deliverability. Click Configure Your Domain
Add your Email Domain in the field. The email domain is the part of your email address that comes after the @ symbol, for example, @gmail.com
Click Email Me
SendGrid will email you a link to instructions (they will email the address of the person that clicked

Email Me

)
Follow the instructions and, once complete, return to the same page in Alto and click Validate.
At the same time as these DNS configuration changes are being applied, the SPF change described in Adding Alto into your SPF records, should also be made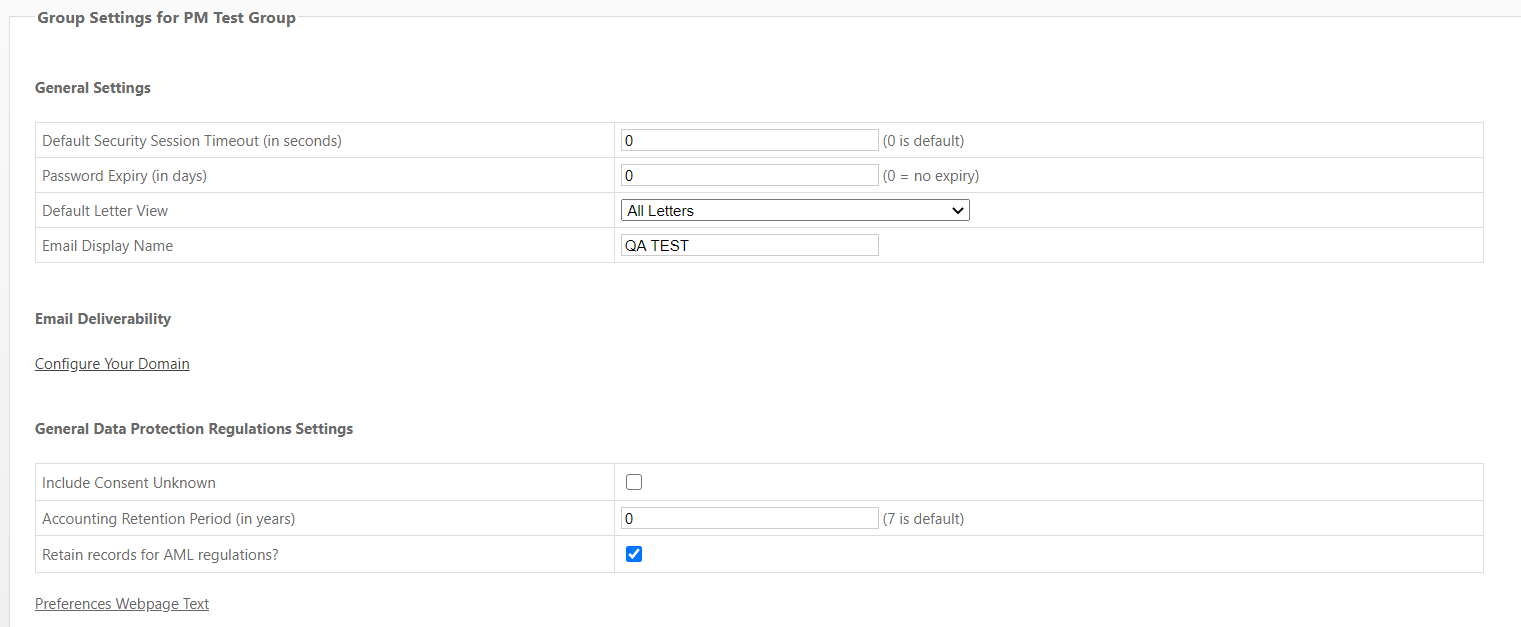 The new Email Deliverability heading


Email Me
SendGrid will check that your settings have been applied correctly, and if it can validate the domain, the status will show as Complete. You can now send emails from Alto with confidence that they are more likely to appear in your customers inboxes.
If SendGrid is not able to validate the email domain, you should check that you have followed all the instructions in the email and try again.
If you configure an email domain in error, or no longer require an email domain to be validated with SendGrid, you can delete that email domain from your group by clicking Delete.