The Contacts and Property tabs on the main toolbar in Alto both share the same look and feel. If you click either of these tabs, you'll see a list of Recent & Favourite Contacts/Properties on the left hand side of the screen, and the last accessed contact or property will be shown on the right hand (larger) part of the screen.
Contacts and Property records in Alto also have an Overview section, accessed from the side menu. The Overview shows important basic information with the option to click through to see more details.
For example, on a Contacts Overview, you'll see the number of properties they have viewed and if you click on the tile, it'll take you to a list of those viewings.
For more information on The Overview screen, click here
This article includes:
Searching for Contact/Property records
Click Contacts/Property on the main toolbar
If you've recently been on the contact/property record, you can select it from Recent & Favourite Contacts/Properties.

Otherwise, f

ind the contact/property using the Search Contacts/Properties bar in the top right
These options would replace Person - Find person and Property - Find property in Vebra/Encore Live.
In Alto, if you click in to either search bar, it will trigger some search instructions to help you find the contact or property you are looking for.
For a contact, you can enter the:
Name
Telephone number
Email address
Contact address
A combination of the above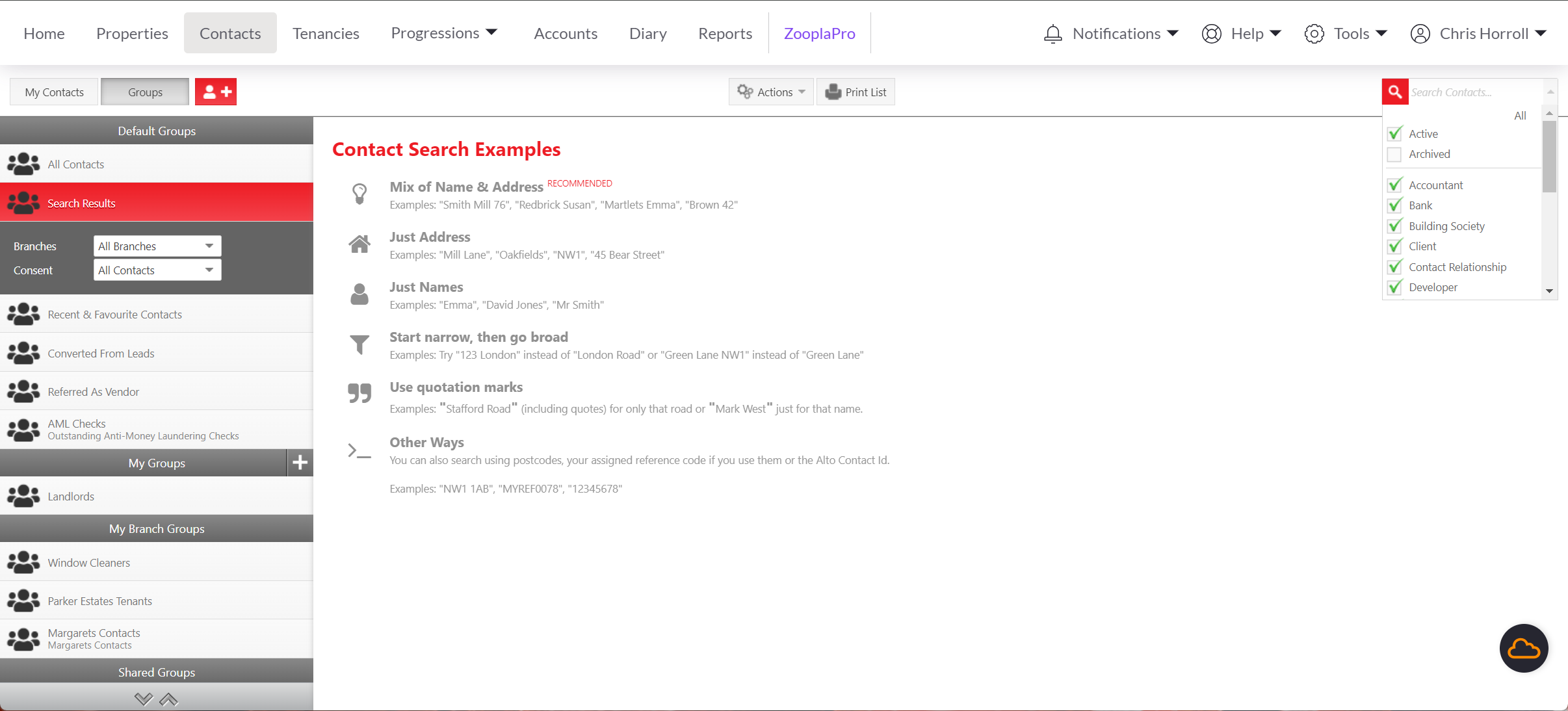 For a property, you can enter the:
Address (or any part of the address)
Vendor or Landlord name
A combination of the two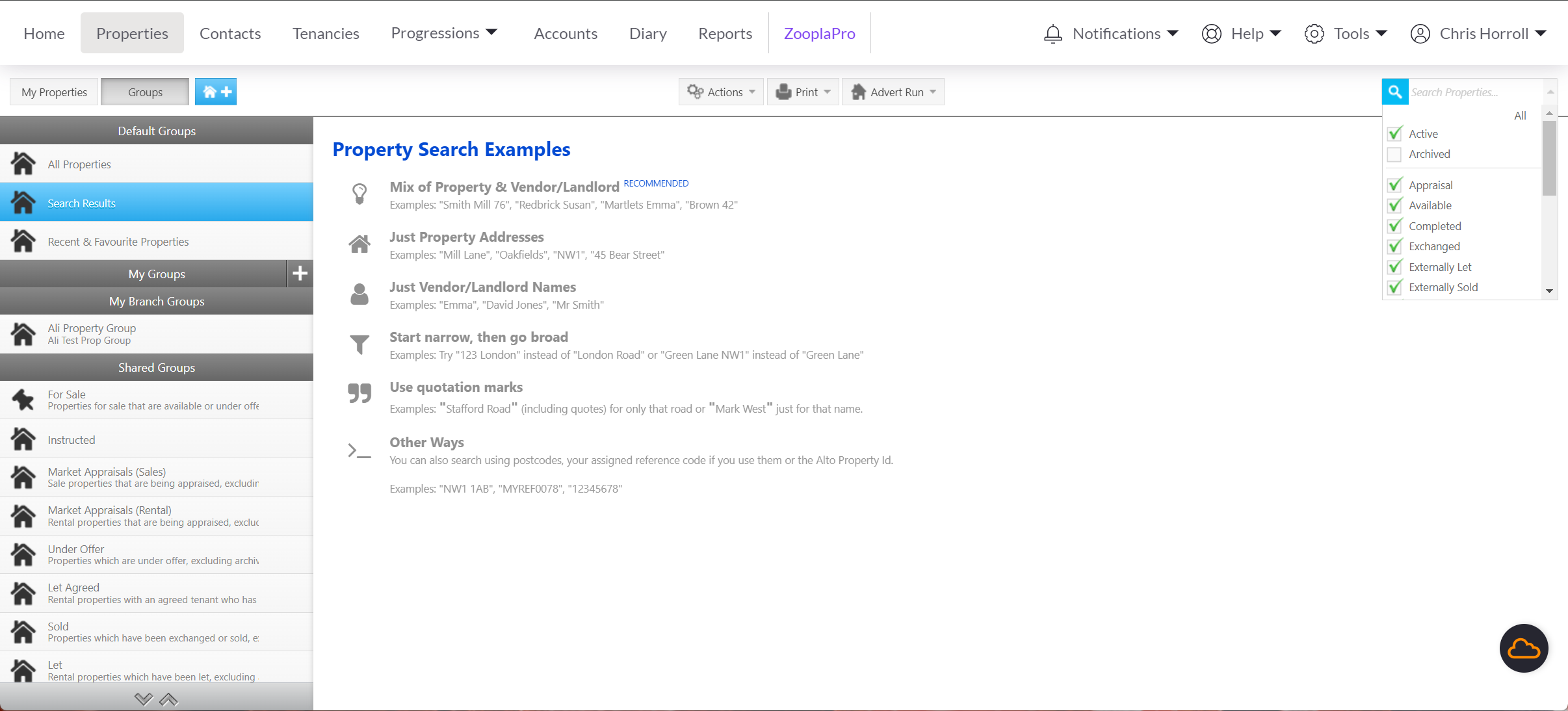 As you type, suggestions will be displayed which match your search. When you click one of the contacts or properties found, you'll be taken to their contact/property record and they'll display in your Recent & Favourite Contacts/Properties.
For more information on Adding a new contact and searching for contacts, click here
For more information on Adding a new property and searching for properties, click here
Filtering your search
It's possible to use filters in your search. These can be found if you click the small down arrow to the right of the search bar.
Contact search
The filter options for contacts includes options to search for Active/Archived contacts, and also a range of contact types. You can choose what to include or exclude by ticking or un-ticking the boxes:
Property search
The filter options for properties includes options to search for Active/Archived properties, and also a range of property statuses. You can choose what to include or exclude by ticking or un-ticking the boxes: