In Vebra/Encore Live, it's possible to create Person groups based upon a search criteria. For example, you can create search criteria to find all of your potential vendors, all of your landlords or proceedable applicants. Once these groups had been saved, they were then available in the Person Menu under Quick People Groups.
In Alto, the same can be achieved by creating a contact group.
Click Tools on the main toolbar
On the side menu, under System Tools, click Match Groups
You'll see any Contact, Property or, if using the Property Management module, Tenancy groups that have been previously set up. To create a new group, click Actions
Click Add Contact Group
The New Match Group window opens. In the Group section, enter a Name for the group
In the dropdown menu, set the access level for the group. This can either be Private (only you will see the group), Shared Single Branch (all staff in your branch can view the group) or Shared All Branches (all staff in the whole company can see the group)

If you click Private or Shared Single Branch, you'll also need to select the person or the branch that will have access to this group

Tick the criteria that you require and complete the fields across the sections and tabs, i.e. tick Applicants or add the contacts Intention

You can filter on many other fields using the tabs to select Requirements, Applicant, Financial, Dates and Bulk Actions

Click Save
If you refresh your browser, click Contacts on the main toolbar and click Groups in the top left, your match group will be in Shared Groups. Click on the group in the left hand column to see the results.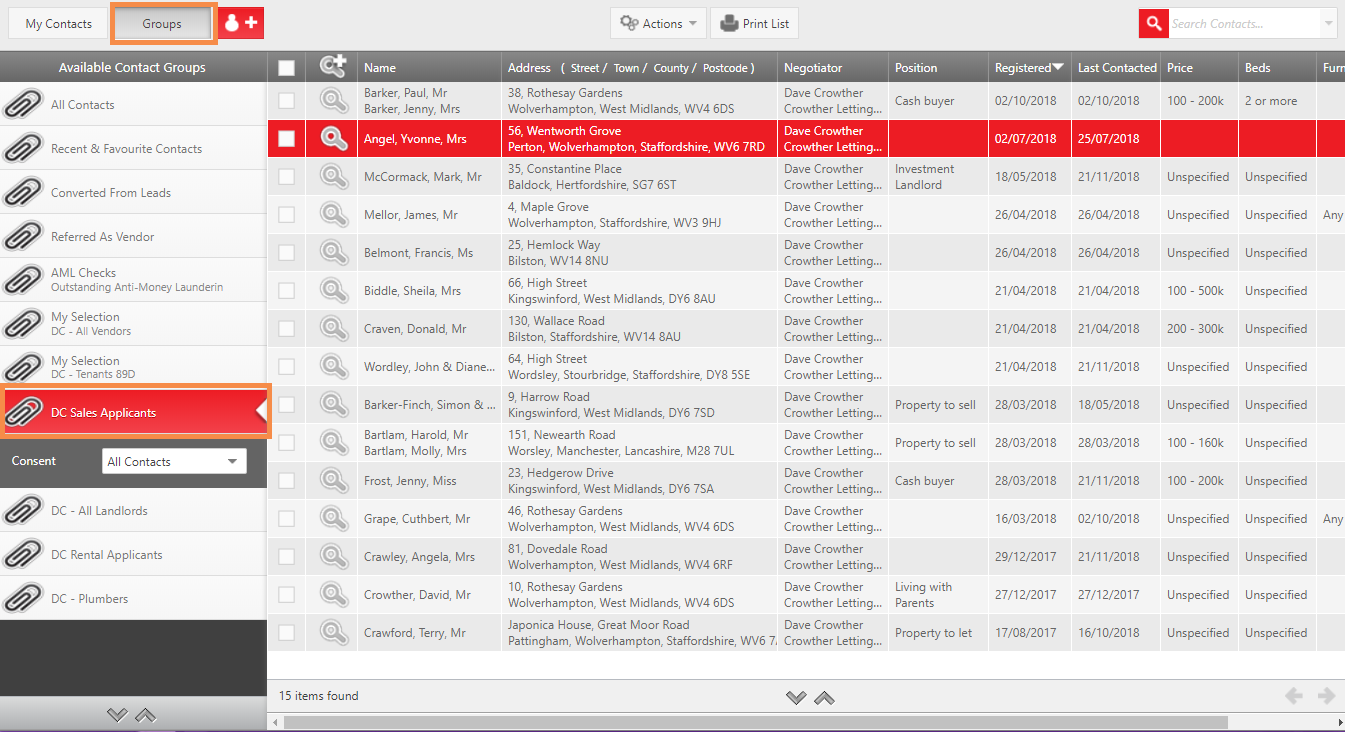 Related articles: