Dashboard - Unallocated Credits
This User Guide explains the Unallocated Credits Section of the Dashboard. Please see Setting the PM Dashboard as Default
This article relates to the ALTO Property Management Module
To access the Dashboard click the button at the top left of the screen that looks like a house.
2. The Widget for Unallocated Credits looks like this:
3. Unallocated Credits shows a list of records that have Outstanding Negative Invoices against them.
4. Click the row to open the receipt screen where you can view any Outstanding Charges and allocate credits to them to process the negative Invoices. You can clear one negative invoice at a time by ticking the box against the one you wish to allocate, this will automatically tick the outstanding charge and deduct the negative amount.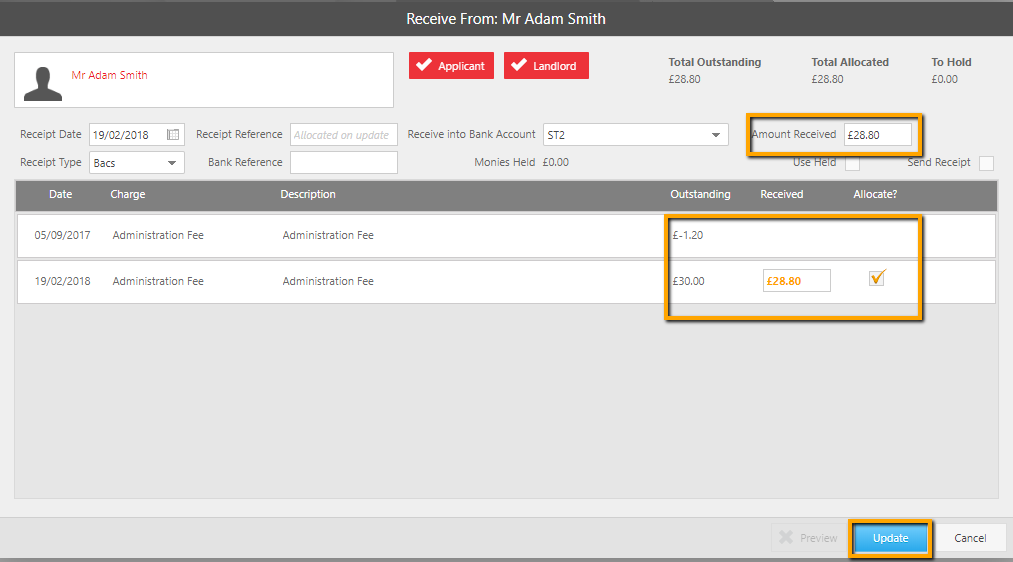 Alternatively, if the minus charge has been raised in error, you can Credit Note the entry by clicking on the Transactions tab on the record then clicking on the three dots next to the minus charge to remove it.
5. Once the minus charge has either been Receipted or Removed, it will no longer show in the Dashboard.